St. Louis Bee Brigade
The Webster University's Department of Biological Sciences and the St. Louis Bee Brigade invite you to join the ranks of bee spotters throughout the world. To kick off National Pollinator Week, Webster faculty and students will lead teams of citizen scientists in monitoring bee populations at Forest Park in St. Louis.
During the St. Louis BeeBlitz at Forest Park on Saturday, June 17, scientists, including the Laurance L. Browning Jr. Professor of Biology, Nicole Miller-Struttmann, will lead participants in a "photo survey," where photos are taken of every bee observed. All photographs are then uploaded to a web-based portal, BeeSpotter, hosted by the University of Illinois, and used by scientists to track bee populations. The event is free and open to all.
Why Track Bee Populations?
Recent declines in insect pollinators, especially bees, have gained international attention. Seven species of bumble bees have been added to the endangered species list, including one from the United States, and many others following in their footsteps. The reasons for declines are complicated, and scientists are enlisting the help of citizens and non-bee experts to provide much needed data to figure out why. Using photographs taken by anyone with a cell phone or digital camera, scientists can track bee populations in time and space.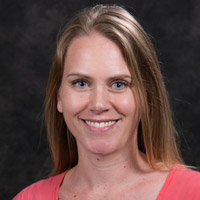 Nicole Miller-Struttmann
For more details, contact Nicole Miller-Struttmann at nicolem42@webster.edu or visit her site.
The St. Louis BeeBlitz is a collaboration between the St. Louis Bee Brigade of Webster University, BeeSpotter of the University of Illinois, Forest Park Forever, St. Louis Zoo, and St. Louis University.
Saturday, June 17, 2017 at 10:30am to 12:30pm
Forest Park Visitor and Education Center 5595 Grand Drive, MO 63112